2018 Winners of the
Richard B. Yoder
High School Scholar-Athlete Award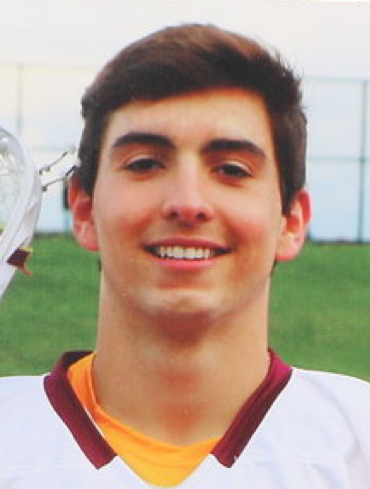 Bryce De Muth
Avon Grove High School, class of 2018
Bryce De Muth is ranked #5 in his class of 426 with a 4.654 GPA. He is a member of the National Honor Society, was a National Merit Scholarship Finalist, and earned distinguished academic honors every quarter while at Avon Grove High School.  In 2017, Bryce received the 7th Congressional District of Pennsylvania Scholar-Athlete Award, and was the Lions Club Student of the Month (January 2017).

An outstanding defenseman in lacrosse, De Muth has received numerous awards and recognition for his play. In 2017, he was selected as First Team All Ches-Mont, Philadelphia Inquirer All Southeastern PA, and All Philly Boys Squad. Additionally, Bryce was the 2017 Philly Lacrosse Honorable Mention Player of the Year as he helped lead Avon Grove to the PIAA 2017 State Championship. He was the 82nd nationally-ranked player in 2017.

De Muth is active in the community through his weekly volunteer work at Jennersville Hospital and his participation in the annual Earth Day cleanup. He has served as a volunteer coach at a youth lacrosse camp in North Carolina, and coaches and speaks about leadership to local youth lacrosse programs. Bryce led Avon Grove's lacrosse team in volunteer work for Chenoa Manor Animal Rescue, and for the past two years has been an active member of the Chester County Student Forum.

Bryce will attend Yale University in the Fall.


Bryce Lauletta
Downingtown East High School, class of 2018
Bryce Lauletta maintained a 4.33GPA on a 4.0 scale and has made the high or distinguished honor roll each year he has attended Downingtown East High School.  Bryce is a three-year member of the National Honor Society and has taken eight AP classes.

Lauletta's athletic accomplishments include being a three-year starting quarterback in football, where he served as team captain and led the team to a 30-5 record.  He was voted all conference and all area QB in both his junior and senior years.  Bryce was selected as a Maxwell Club Mini-Max award winner. A four-year letter winner on the Downingtown East lacrosse team, Lauletta was also elected team captain and garnered all-league recognition for two years leading into his senior year.

Bryce has been a member of the LINK leadership program, where he was selected by faculty and staff to participate in a leadership weekend that enhances students' abilities to positively influence behaviors and attitudes of others.  He has been a member of the Principal's Student Forum, which discussed local and global social and political issues in an effort to make a positive impact on the school community.  Additionally, Lauletta has been a member of the Best Buddy Club, where he volunteered to help enrich the lives of people with intellectual and developmental disabilities through one-on-one friendships.  Bryce was awarded the American Legion Award for being the student who best represented the six qualities that define character. He has also volunteered at The Lords Pantry in Downingtown and has participated in St. Elizabeth's "Giving Tree" and "Sharing the Bounty" programs.  Along with his two brothers, Bryce co-founded "Pass it On," a program that collects new and gently used sports equipment and distributes it to Boys and Girls Clubs in the Philadelphia area.

Bryce will attend Amherst College in the Fall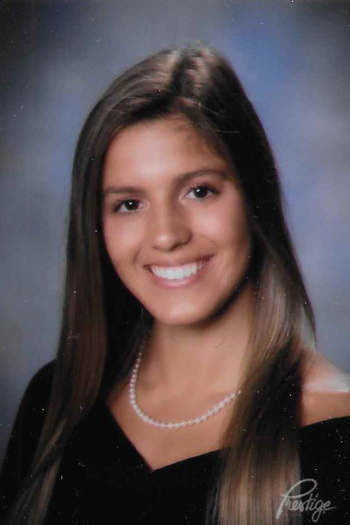 Olivia Paoletti
Avon Grove High School, class of 2018
Olivia Paoletti ranked in the top 10% of her class at Avon Grove High School with a 4.277 GPA. She is a member of the National Honor Society, was a Scholastic All-American in 2016 and 2017, and was awarded the National Scholar/Athlete Award by the United States Army Reserve for Athletic and Academic Excellence.

A nationally ranked swimmer and 2016 Olympic Trials qualifier, Olivia has achieved exceptional results as a high school athlete. At the PIAA State Championships, Paoletti has won five individual gold medals, and was the reigning champion in the 200 Individual Medley for three consecutive years in 2016, 2017, 2018. She was also honored as the PIAA Swimmer of the Meet in 2016 and 2017, and the Chest-Mont Swimmer of the Year for three consecutive years. In 2016, Olivia was the recipient of the Outstanding Chester County Female Athlete Award by The Military Order of the Purple Heart.

Paoletti has served in leadership roles as team captain and as a student council class representative. She has been a volunteer coach at the Special Olympics of Delaware and actively volunteers at the Bridge at Nazarene and Project Cure.

Olivia will attend Yale University in the Fall.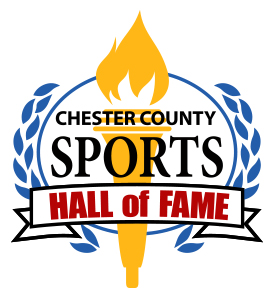 About the Award | Inaugural Award Winners | 2019 Award Winners | Nomination Form | Close